The Prize Distribution Function is held annually to award prizes to the students winning distinctions in academics, sports, cultural, social and literary activities.
A student is given First/Second prize if she stands first/second in aggregate in the semester examination, provided she gets pass marks in all subjects. Fee Concessions, Scholarships or other incentives are given to University Toppers. Outstanding students are also awarded the following prizes:
Cash Prizes are given to winners in Zonal, Inter-zonal and Inter-university Youth Festivals. Fee Concessions, Scholarships or other incentives are given to Sports winners in Inter-College Inter-University and International Level Tournaments. College Colours and Special Prizes are given for consistent performance and achievements for three years in the fields of :
Certificates are awarded to
Scholarships by philanthropists are given to meritorious students.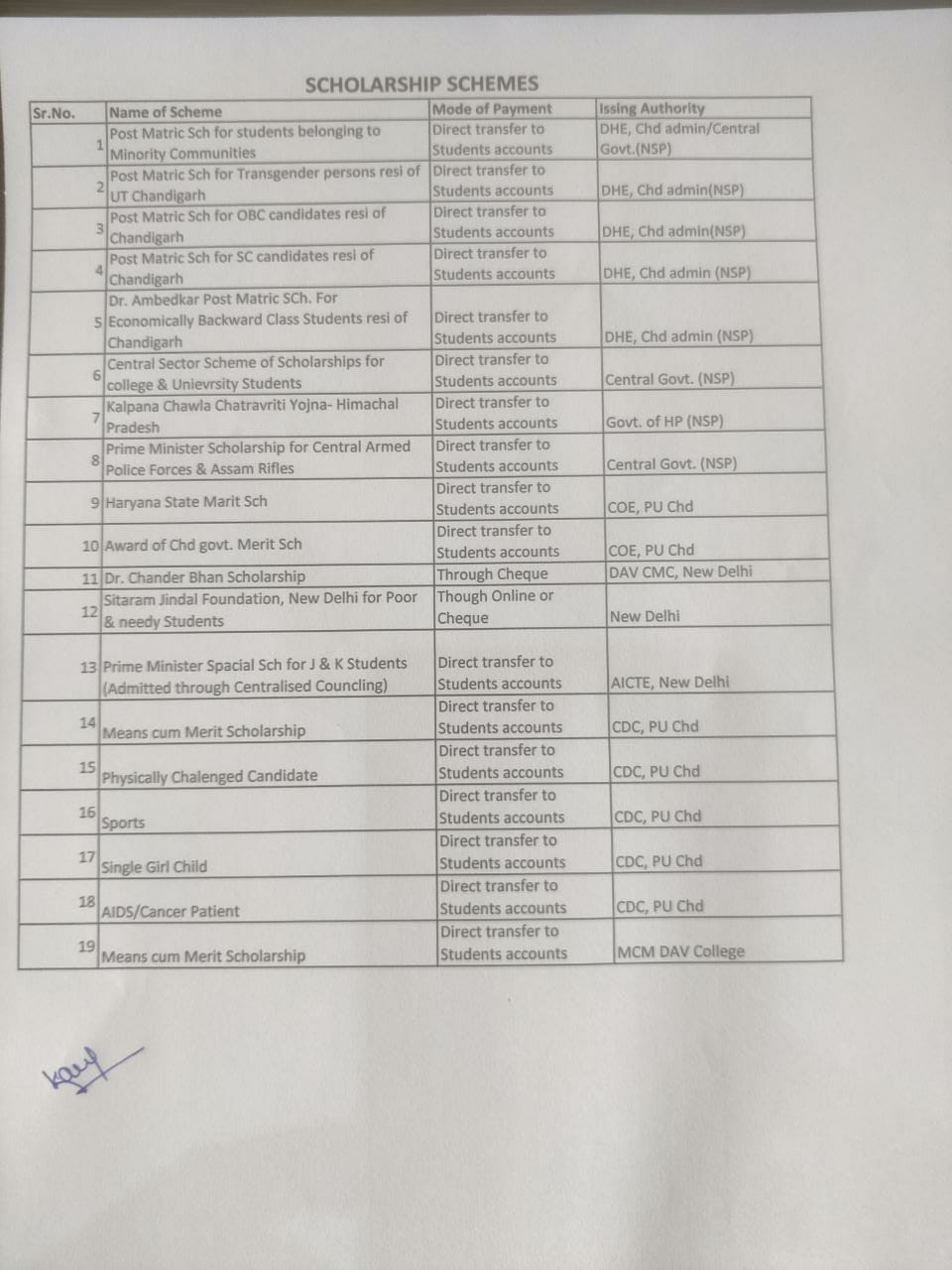 Note:  Scholarships can be withdrawn in case of lack of performance, irregularity or misbehaviour.
For more information, Contact Scholarship Committee
Government of India Scholarships
Information regarding the scholarships funded by Government of India and the State Government as and when announced will be displayed on the student noticeboard. Students eligible for these scholarships can apply online.
Panjab University Scholarships
The list of scholarships which are being awarded to the students of the College by the office of Dean College Development Council are:
More information is available on the website of Dean College Development Council, Panjab University: http://dcdc.puchd.ac.in
Besides the above-mentioned scholarships, additional information regarding other scholarships available to the students of Punjab university and its affiliated colleges is also available on Panjab University website: http://puchd.ac.in/