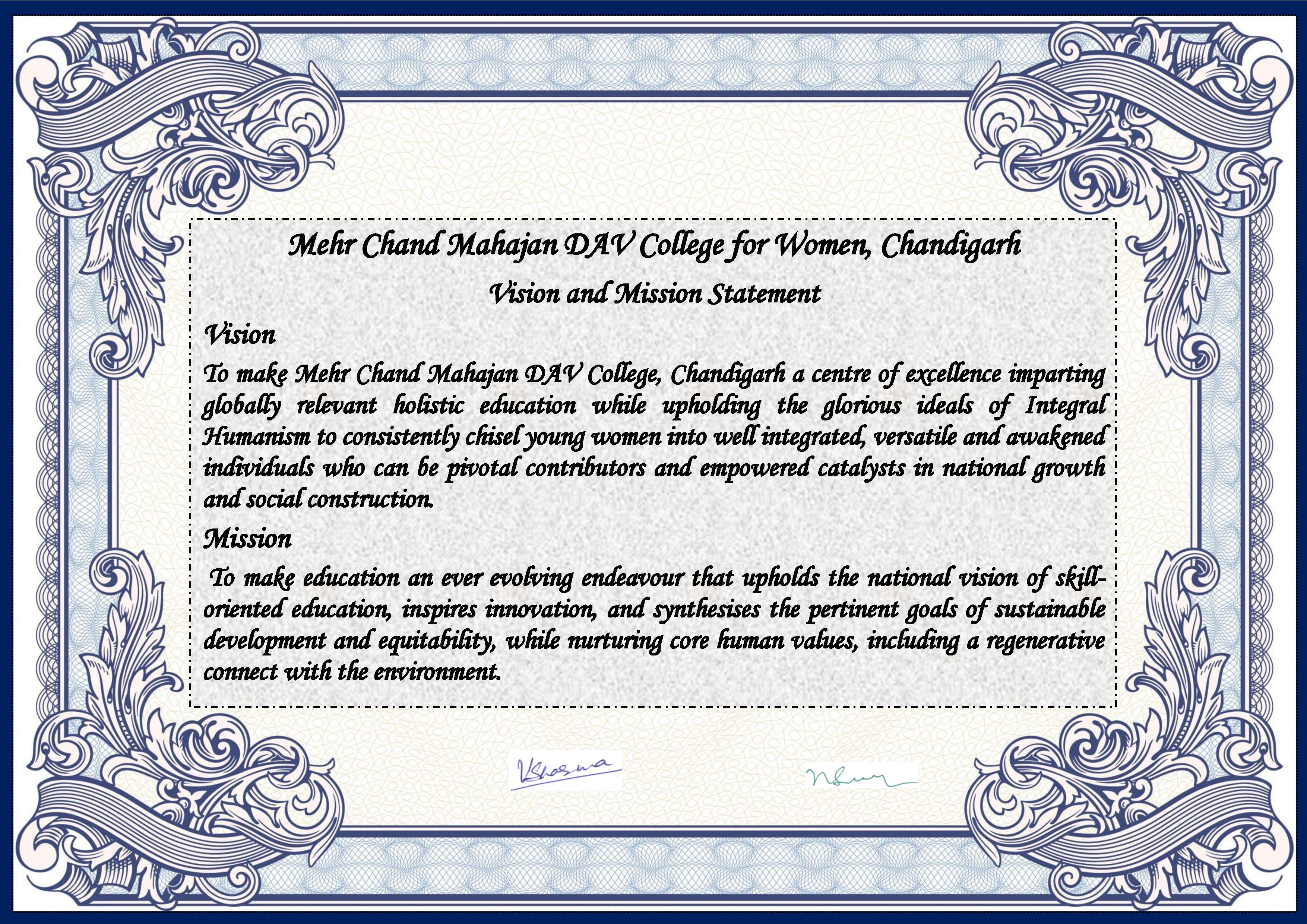 Aims & Objectives
To provide quality education in quality ambience.
To make woman an ideal amalgamation of tradition and technology.
To create total quality culture with pro-active participation of the students.
To make curriculum more relevant and flexible with the use of innovative techniques & professional skills.
To create equal opportunities for education, research and employment for all.
To create young minds armed with knowledge and love for the nation.
To produce ideal citizens empowered for economic growth with a value system.
To endow our students with physical and spiritual strength and to produce sports persons with global competence.