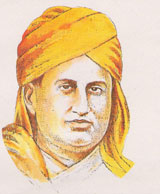 Maharishi Dayanand Saraswati Ji
Swami Dayanand (1824-1883), born on February 12, 1824 (in Tankara in the state of Gujarat, India), was the founder of the Hindu reform organization Arya Samaj which he established on April 7, 1875 in Bombay India. He also created the 10 principles of Arya Samaj. Throughout his life, Swami Dayanand preached against many Hindu traditions which he felt were dogmatic and oppressive. These included traditions such as idol worship, caste by birth, and the exclusion of females from the study of the Vedas.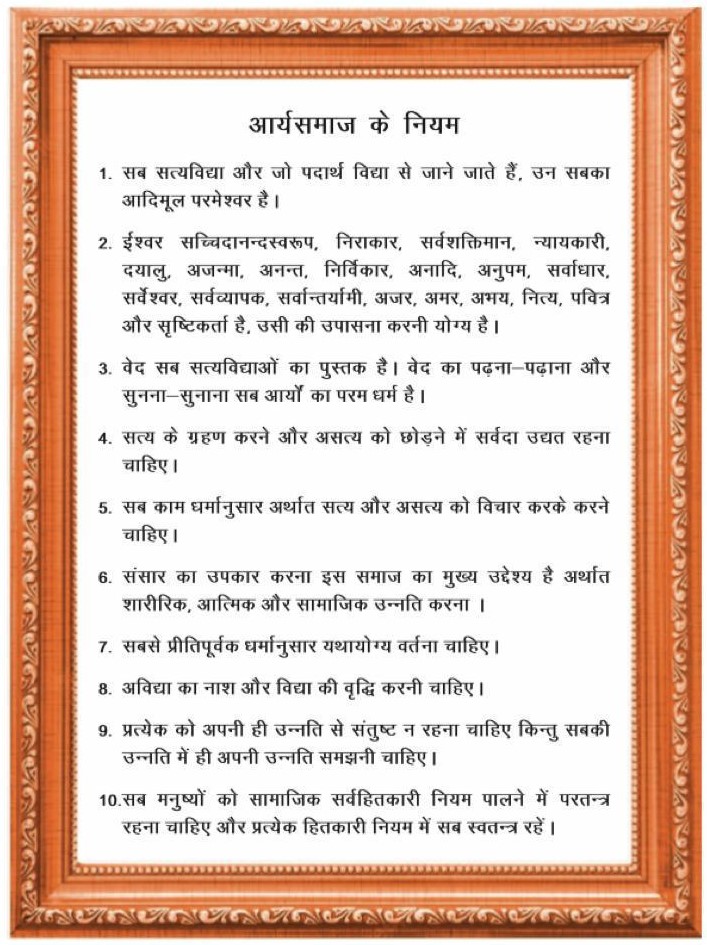 Principles of Arya Samaaj
The Arya Samaj is a reform movement and religious/social organization which was formally established in Bombay in 1875. It's patron saint is Maharishi Dayananda. By patron saint we mean to say that he was the inspiration behind this movement and is taken to be the guide of all those who call themselves Arya Samajees. The word Arya means a noble human being one who is thoughtful and charitable, who thinks good thoughts and does good actions he or she is an Arya.